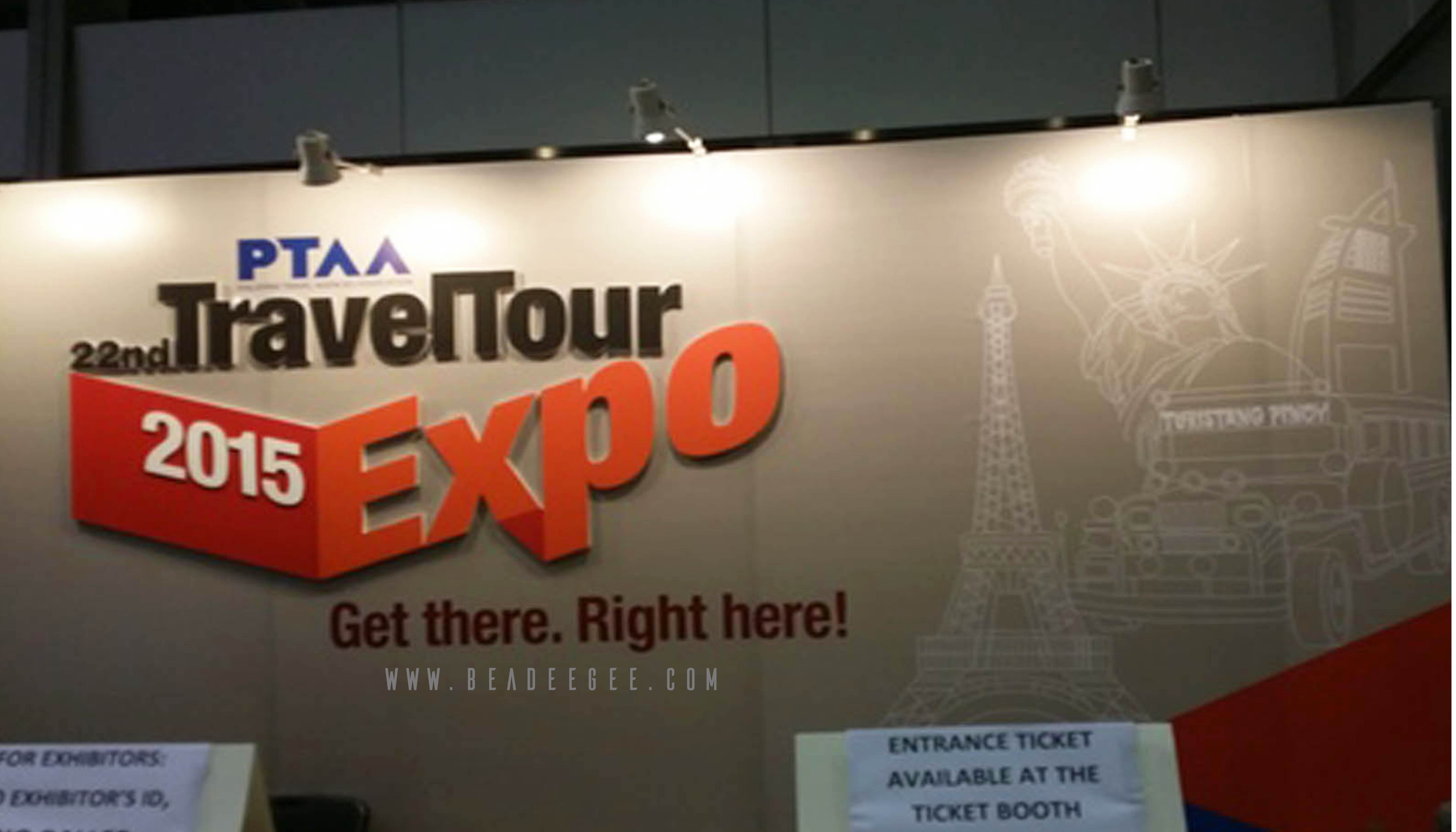 Valentine's Weekend at Travel Expo
I'm so much blessed that God gave me not just a happy and complete family but also whose passion is to travel. We've never hit the roads last year due to various bills to pay so we're doing it this year. Yay!
Philippines Travel Expo is what every traveler waits. Airfare & accommodations are seriously cheap. Can't you believe we've got an resort accommodation here in Panglao Island Resort for only 5000? The original price of the room is 17k/night. So worth it!
So when in Travel Expo, you need:
Go as early as possible. Go early morning on the first day. So you'll have advantage on booking dates.
Buy first a plane ticket to your destination. There are booths here where you can book your tickets. They'll tell you the different promos of all airlines so you can choose the cheapest one.
But mostly summer airfare is not on promo in February so Its better if you've booked your ticket monthsssss (piso fare is a super plus, ranges only 3k RT) before because regular summer airfares are expensive. It range from 8k roundtrip! It's like traveling to Singapore already! A no no.
If you have your ticket ready, you can now wander to different booths. You'll do the collect collect then select. There are lots of booths who offer local trips. Like us, we've searched all for Bohol resorts and compare their offers. Don't be shy to talk to them and ask for a computation of all expenses.
There also booths here that offer discounts in various Resorts near Manila like Splash Island, Nine Waves, Batangas resorts, Bataan resorts.
Traveling internationally will be a little tricky because of their different tour package offers which I don't find sulit. Maybe because I don't like doing package tours because I'm just limited to the itinerary they offer. Personally, travelling without agency and making your own itinerary are way cheaper and better.
Traveling has been really greatest passion and I'm swearing to myself to see more of the world even it may means emptying my savings.