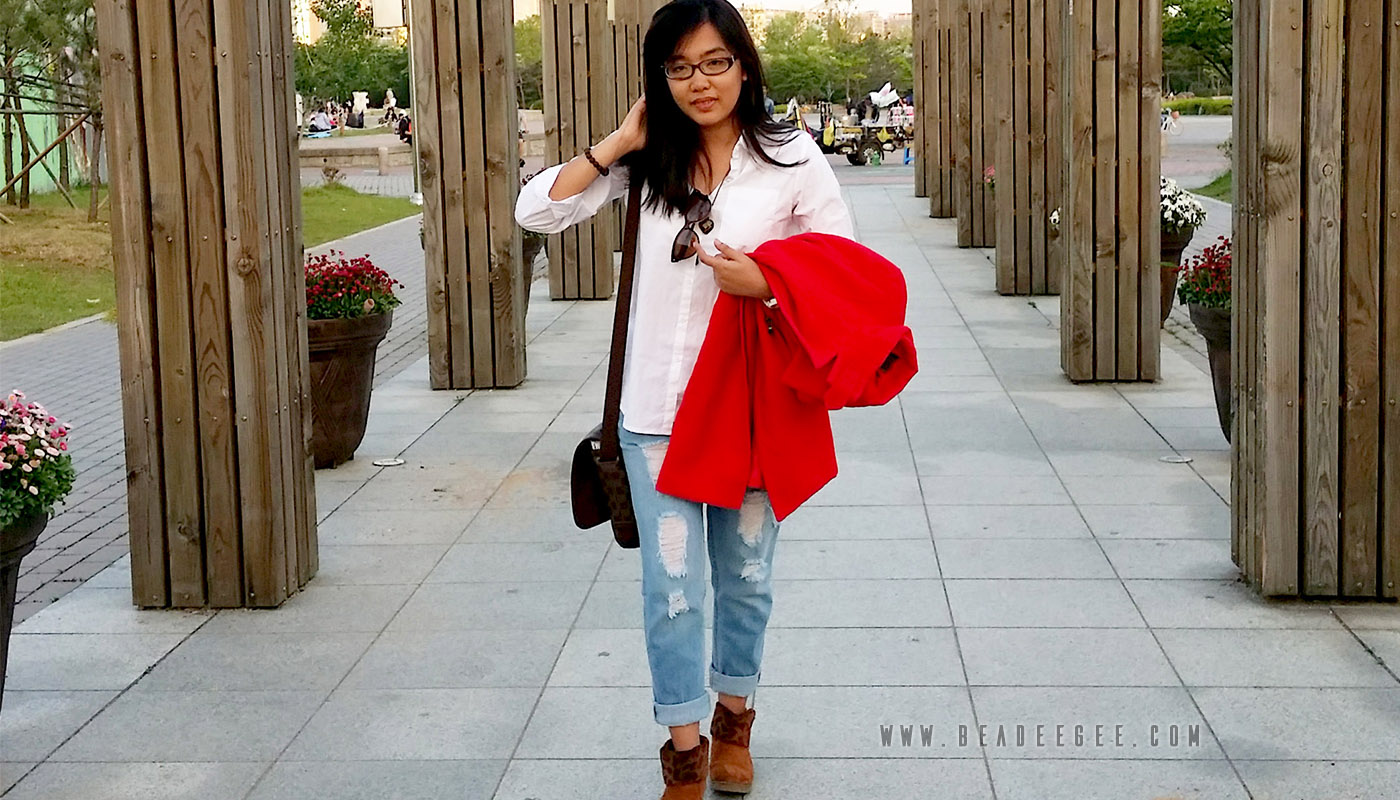 The basic white polo
Since I'm already working girl (transitioning to a lady?), I'm starting to say goodbye to my cutesy outfits and investing on basic clothing that you can wear in any events and style. Or maybe I'm just getting old.
I've always wanted a crisp white polo for it can be corporate, formal, casual or sexy. So when I found my perfect one in Forme, I just instantly bought it. It's an investment (totoo to hindi mareason out lang ang gastos 🙂 ) Any way. I wore it in my Korea trip last 2 weeks which I'll blog soon!