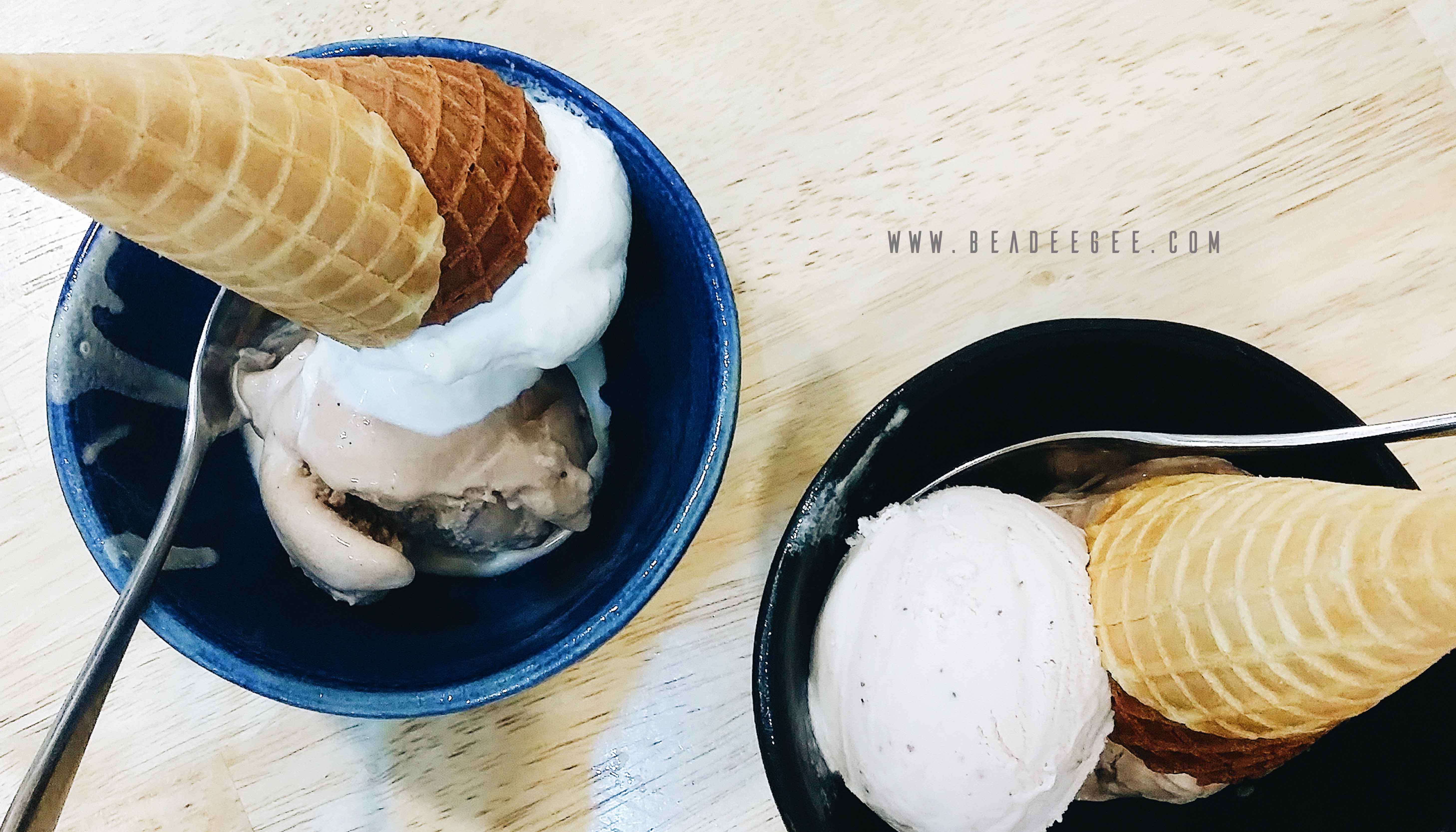 Maginhawa Hits: Papa Diddi's Ice Cream
We found this ice cream shop in Maginhawa and it's absolutely perfect for this 40 degrees temperature we are suffering. It's just a small ice cream shop, only 2 tables inside. But their ice creams are handcrafted, very local and unique.
I find it weird first because they have flavors that are spicy or siopao asado but believe me it's good. You can actually the taste what the flavor says it is. Thank you for the free taste making us pick our best option. We picked roasted strawberry, tsokolate (very pinoy chocolate, it taste like dirty ice cream but better) and dulce gato (pastillas flavored and really it is!).
Papa Diddi's Ice Cream Company
Maginhawa, Quezon City