I've never heard of G1 Lodge Design Hotel when I saw it on Baguio's DOT accredited hotels list. I remember thinking that this is new and googling it afterward. It is indeed new, just established in March 2018, has a gorgeous wooden interior, is affordable for P2,000/night in Agoda, and most of all – accessible. It is located in Upper Session Road and just right across SM City Baguio! Jackpot! It is the perfect place to stay especially that we'll be roaming around the city for oculars and supplier meetings.
G1 LODGE DESIGN HOTEL
G1 Lodge Design Hotel would definitely catch your eye when you drive around Baguio Session Road. It's an irregular building with striking horizontal wooden lines. I'm not an architect, so I don't really have the right technical terms to describe it, but the hotel is a modernized Cordilleran architecture of woods. It is gorgeous and would definitely suit the millennials' taste.
It's just right across from SM Baguio in Upper Session Road. You can walk to downtown and Baguio Cathedral from there, which is great because parking is hard in that area. I know there are many beautiful hotels in Camp John Hay, but if your main goal is to roam/walk around the city, G1 Lodge Design Hotel is the perfect place for you.
 OUR STANDARD ROOM
We booked their standard room with a mountain view in Agoda. Our room wasn't facing SM City Baguio, which I preferred because of the usual road noise. Two nights cost us P4,565, with breakfast included.
The room was just enough for two people. There's space to walk around still but not enough for another extra bed or person. There's a bathroom next to the hotel door as you enter and a walkway straight to the balcony. This balcony is not the usual one that you can step out of, but it was more of a sliding door with grills that you can open. While the bathroom is your standard hotel one with a toilet, bidet, sink, mirror, and shower area.
I have no complaints with their queen-sized bed. It was perfect, the comforter and pillows are soft, that we had the best sleep. Their TV was small, but we only use it at night for news since we're usually outside the whole day anyway. I also love that they have this spacious storage/table beside the bed to put all our things instead of the floor. There's also a study table with an overlooking window and an air conditioner that we didn't use.
They have complimentary slippers (thin as paper) and two bottles of water every day. They also have a WI-FI that is fast enough that we were able to watch on Netflix.
My only issue with the room is cleanliness, specifically in the carpet and shower curtain area. Their carpet is light, so you can really see the stains as we enter the room for the first time. I didn't find it comfortable to walk barefooted on our whole stay. The same goes with the shower curtain. I really prefer if they just removed it instead of it gathering molds.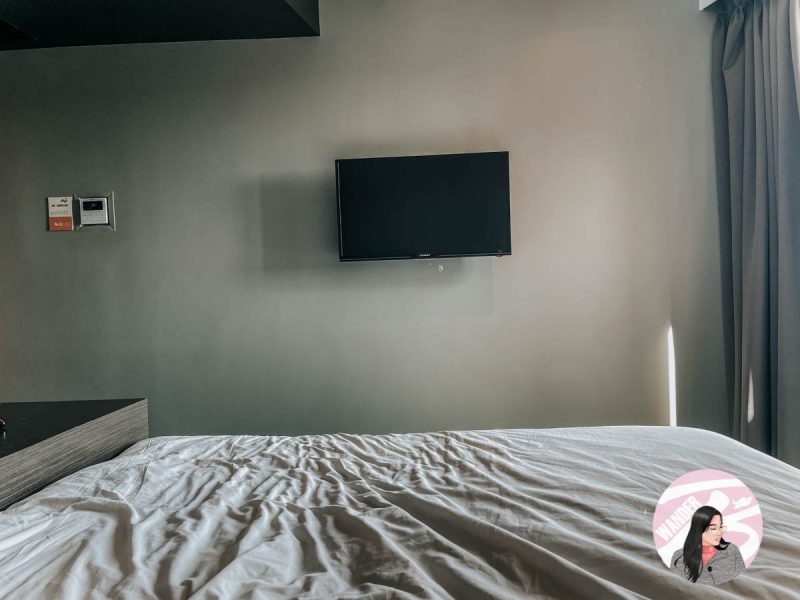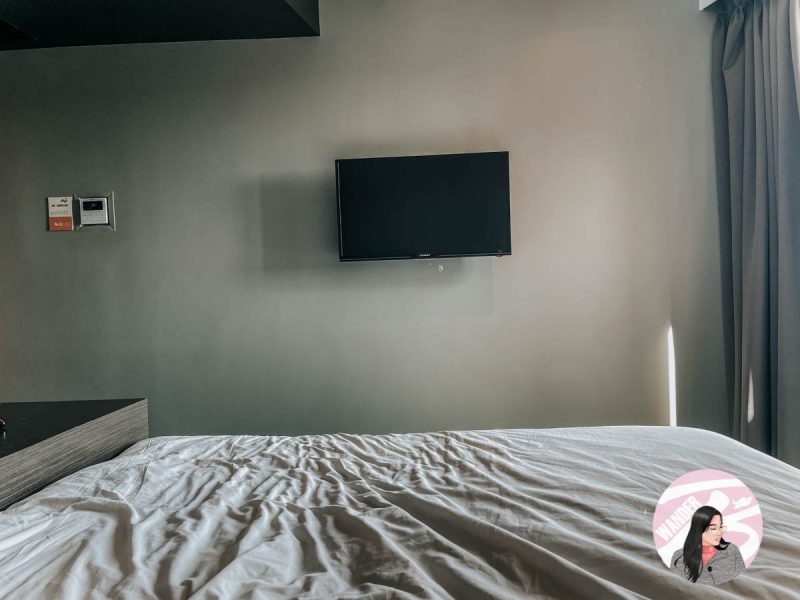 LET'S TALK ABOUT THEIR SERVICE
PARKING
There's available small parking behind the building where you need to turn right in a small street, near Mabini Elementary School, before G1 Lodge Design Hotel. It's just one-level parking that's in a valet set-up due that cars are double-parked inside. So if your car is the one most inside, it will take a little time before you can get out. The keys are left on the valet attendant too.

CHECK-IN/OUT
We checked in already at 6:30 PM because of our wedding errands in Baguio Country Club. The receptionist is nice and accommodating, that she only asked for my name. The process didn't take long; she's already explaining the rules and giving me the card key a few minutes after. They also didn't ask for a safety deposit. We only have our backpacks, so we didn't request a hotel clerk, which they also have.
Check-out was as efficient as the check-in process.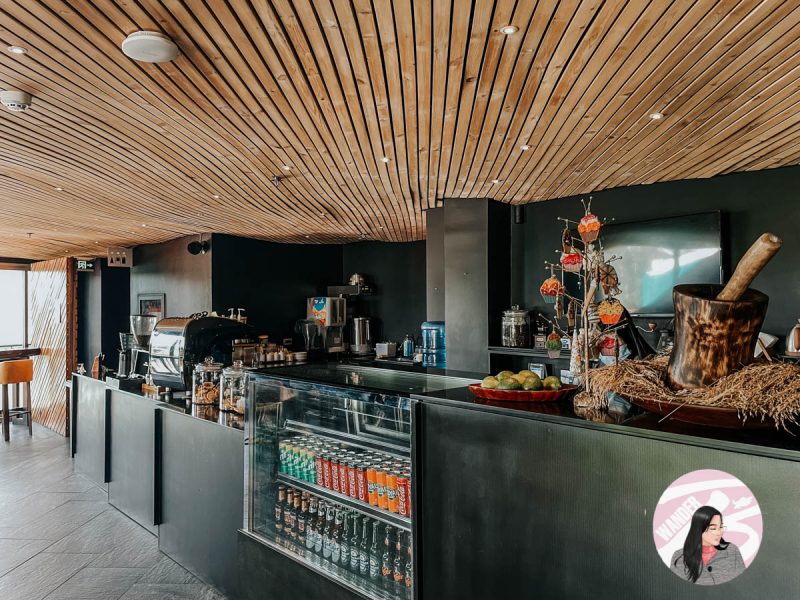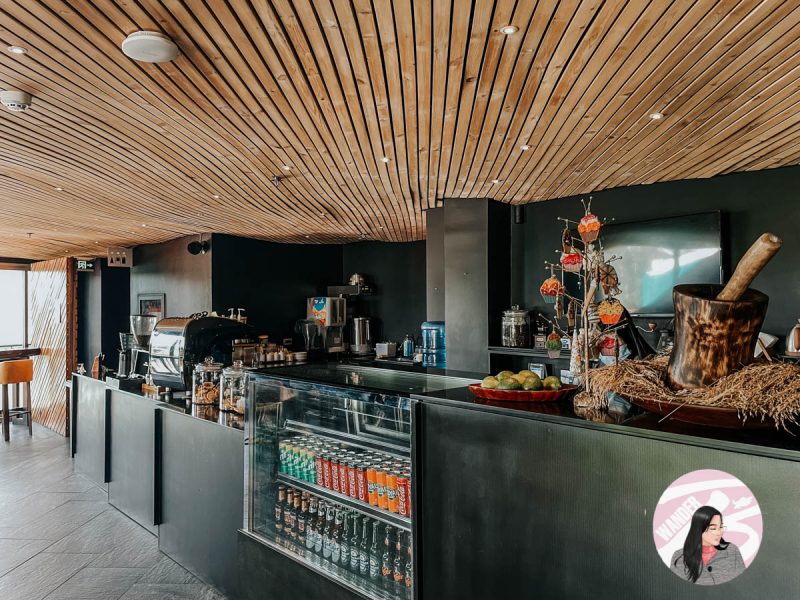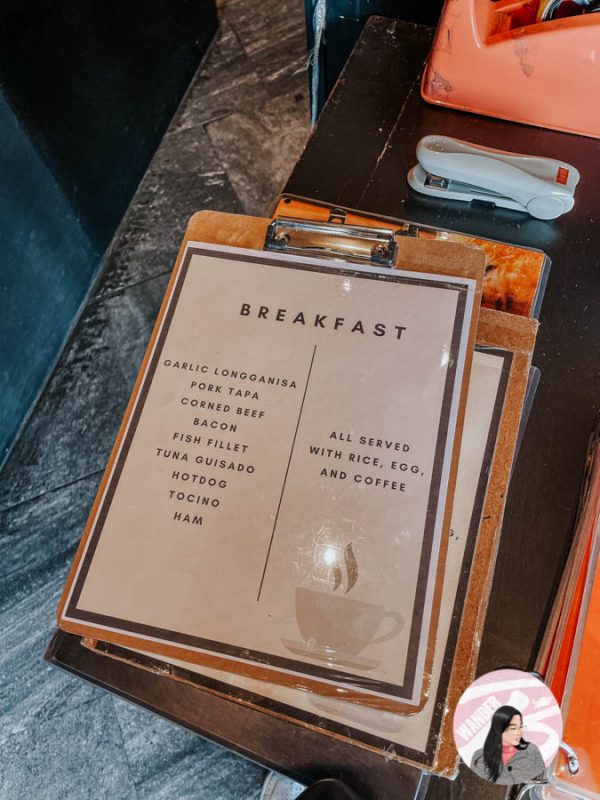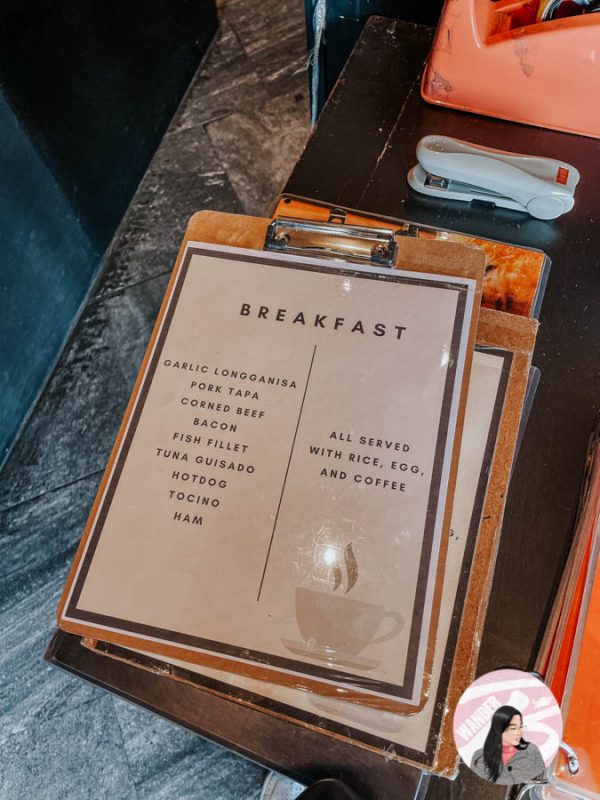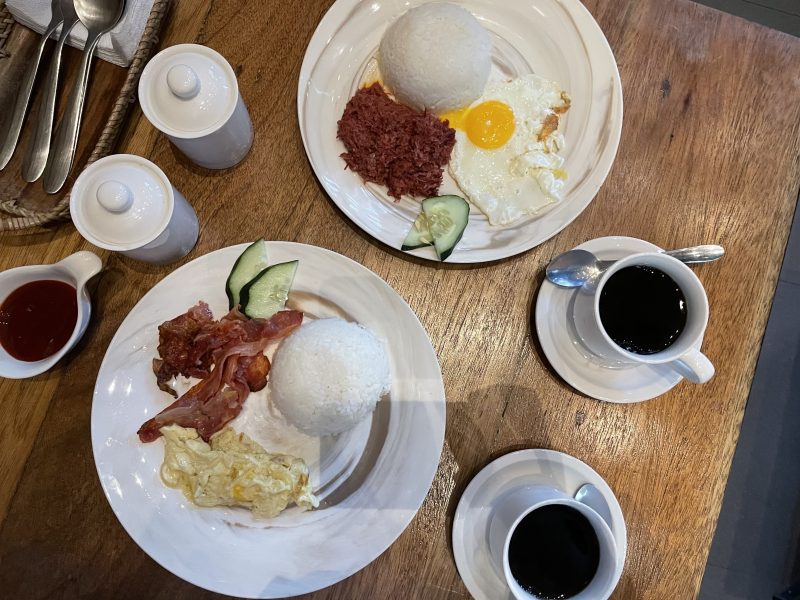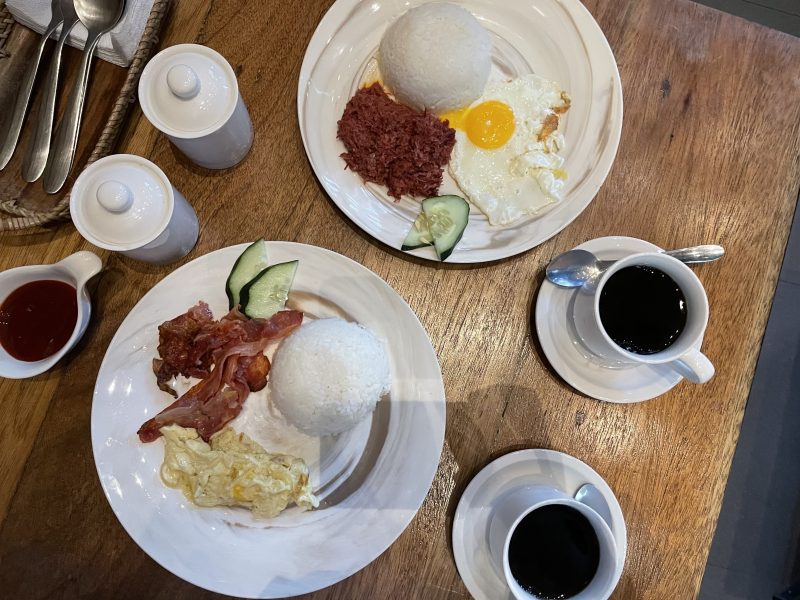 INCLUSIVE BREAKFAST
Our standard room comes with an inclusive breakfast that we adore. Their breakfast is of quality that comes with coffee or juice. Due to the pandemic, they're only catering set meals instead of their usual breakfast buffet. We were able to try their garlic longganisa, pork tapa, corned beef, and bacon.
Also, one thing you'll appreciate is their dining area that extends up to their mezzanine area. But we usually prefer to dine-in on their counter tables with the view of the mountain and houses. The ambiance was great because of the natural light and air that comes from their window walls.
BEAUTIFUL LOBBY THAT I USED AS MEETING AREA
I met with a few of my major wedding suppliers and we usually have our meetings here in the beautiful lobby of G1 Lodge Design Hotel. It was comfortable due to the sofas and big enough to maintain our social distancing. Most of the locals too know and prefer this location because it's just downtown.
ROOM SERVICE
They don't offer room service and cleaning service because of the pandemic. We didn't mind because we also prefer it that way for our health safety.
IS IT WORTH IT?
Yes!!! Given its location and price, I would definitely stay here again, especially on those trips that I wanted to eat and walk around the city, for we all know how hard to get parking anywhere. Cabs usually are also around the area. Of course, if you're more into staycations and slow travel, then I would definitely advise you to stay in Camp John Hay.
LOVE THIS ARTICLE? WANT TO GO TO BAGUIO SOON?
PIN IT IN PINTEREST!